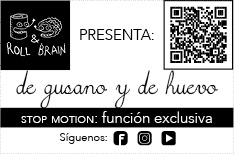 De Gusano y de Huevo / Of Worm and Egg


Una obsesión gastronómica que puede estar oculta en la despensa de tu cocina.
Veamos a un ladrón de huevos en acción.
A gastronomic obsession that can be hidden in the pantry of your kitchen.
Let's see an egg thief in action.